If New York is the city that never sleeps, Bangkok is the city that never stops eating.
From humble street food stalls to fine diners. The Thai capital is always active and ever-changing. We spotlight a new hip restaurant and for those who can't travel to the home of IATITAI right now, we have an autumnal recipe with pumpkin à la Asia.
"The Standard" Roof-Top-Restaurant, Ojo in Bangkok
The whole city of Bangkok and beyond forms the backdrop of The Standard,
Bangkok Mahanakhon's new rooftop restaurant, Ojo. For the crown jewel of The Standard's Asia
flagship, the pioneering lifestyle brand decided to collaborate with one of Mexico's most exciting chefs, Francisco "Paco" Ruano, to open a Mexican inspired restaurant unlike any in the region.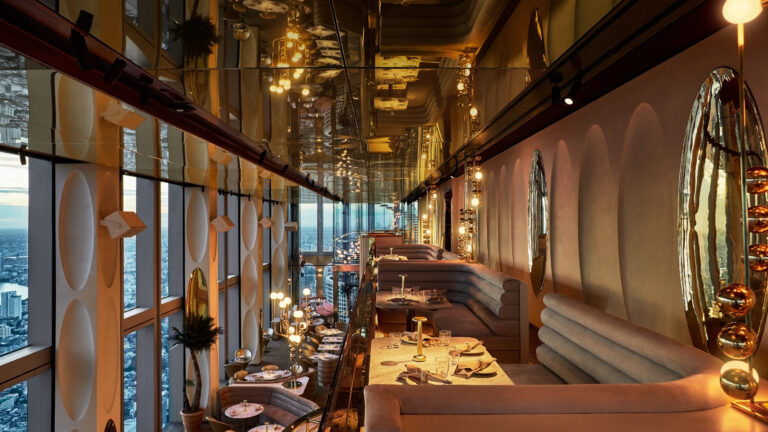 Perched on the 76th floor at 300 meters above ground, Ojo sets out to shatter Bangkok's preconceived notions of Mexican cuisine in a whimsical, retro glam setting. Ojo, meaning "eye" in Spanish, will overlook the city and serve new takes on Chef Paco Ruano's signature cuisine combining his traditional and contemporary Mexican techniques with a mix of imported and locally sourced ingredients to create incredible culinary flavors.
The idea of Mexican cuisine atop the hotel came from The Standard's Executive Chairman, Amar Lalvani, who has long believed that Mexico's rich and deep cuisine is misunderstood and underrepresented in Asia as a whole and a belief that the local clientele would embrace the bold flavors and beauty of the cuisine if done right. Mr. Lalvani personally recruited Chef Paco with a shared vision of Ojo changing the perception of Mexican cuisine not just in Bangkok but in the whole region.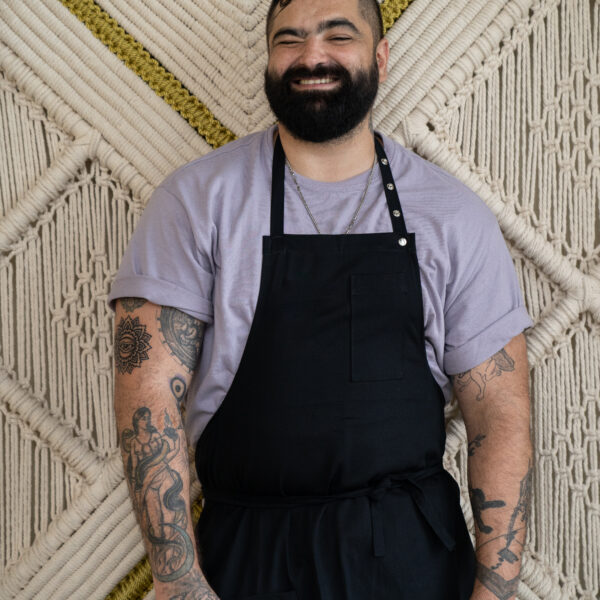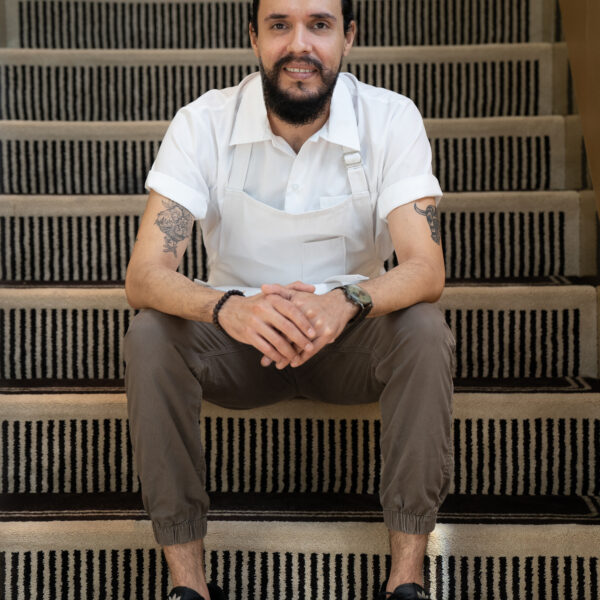 The Ojo name symbolizes the all-seeing eye of a higher power. The concept of Ojo de Dios (Eye of God) is deeply rooted in Mexico's daily life, folklore and culture, representing humanity's faith in divine providence and protective power.  Ojo's design concept was envisioned by globally renown creative talent Ou Baholyodhin. In developing the design narrative for Ojo, Ou recalls a journey he took across Central America where indigenous, European, African, and Asian influences converge to create a colorful, idiosyncratic culture.
Ojo's rich, jewel-toned aesthetics takes inspiration from the continent's precious metals and gemstones that drew prospectors in pursuit of riches to that part of the world. Also woven into the design are subtle references to the mysticism of Latin America's ancient civilizations. The result is a glamorous environment anchored by gold hues and offset by organic, gemstone tones creating a visual representation of an architectural crown jewels.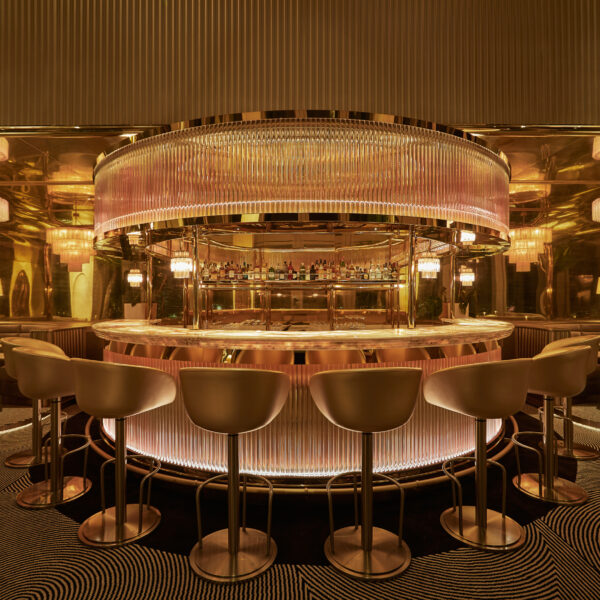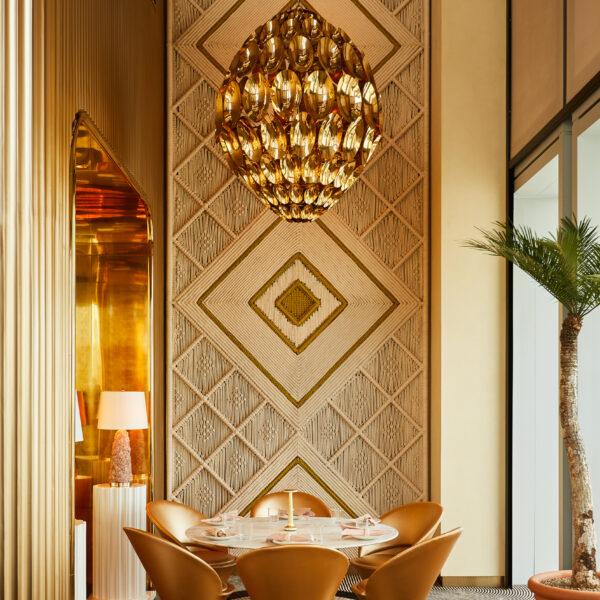 When it comes to the cuisine itself, guests can expect a journey through techniques and flavors of Mexican cuisine never before fully experienced in Thailand or the region. Regarded as one of the most important figures of Mexico's vibrant next generation culinary scene, Chef Paco trained under a slew of culinary heavyweights at various notable restaurants around the world.
With the opening of his first restaurant, Alcalde, in 2013 (which went on to win a number of coveted awards, including Latin America's 50 Best Restaurants) he led his home city of Guadalajara into the modern culinary era. Executing chef Paco's vision day to day and leading the all-star culinary team is Ojo's talented Chef de Cuisine, Alonso Luna Zarate, who has vast experience in Mexican, European and Southeast Asian cuisines.
He has been instrumental in establishing a sustainable supply chain for the restaurant, working closely with Thailand's leading agriculturalists, fisheries and other vendors to deliver on Chef Paco's commitment to only use the most meticulously sourced ingredients in his restaurants. Chef Paco has composed a menu that shatters all stereotypes of Mexican cuisine. His highly inventive snacks, ranging from Ojo guacamole with fried stingray to Aguachile with fresh tiger prawns, and fresh coconut ceviche served with young coconut, fermented soy, coconut milk leche de tigre with yellow chili.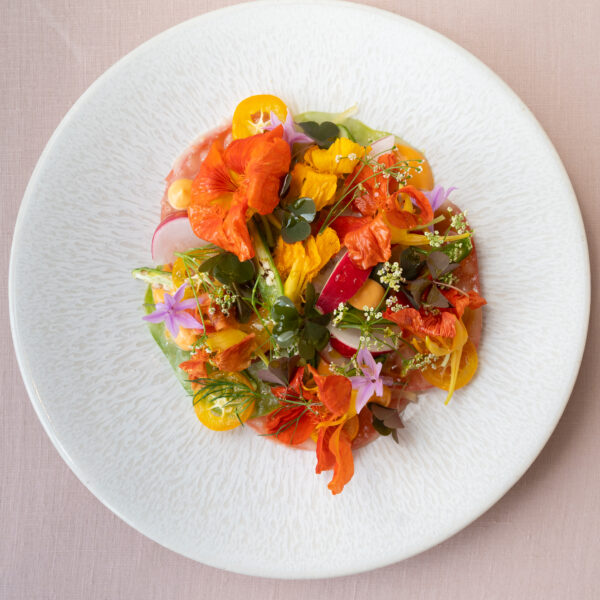 More substantial options include chicken and green mole, fish Zarandeado with fried shallots, grilled lemon, and slow-cooked short rib birria — a traditional ancestral stew cooked with aromatic spices at a low heat. Mexican desserts including dark chocolate Tamal, his version of tres leches cake soaked in three kinds of milk — evaporated milk, condensed milk, and heavy cream — and his signature vanilla cream rice with cinnamon ice-cream are a revelation beyond all expectations.
With Chef Paco Ruano in charge of the culinary direction, amazing beverage program, stunning interior design by Ou, and an incredible architecture and views courtesy of King Power Mahanakhon, Ojo will stand out in the city while sitting proudly beside The Standard's legendary Boom Boom Room from The Standard in New York City and its Hotspot Decimo in London as one of the world's best rooftop venues.
Ojo is located on the 76th floor at The Standard, Bangkok Mahanakhon. The restaurant will be open for lunch and dinner daily from 11.30 am to 2.30 pm and 5.30 pm to midnight. For more information on Ojo see: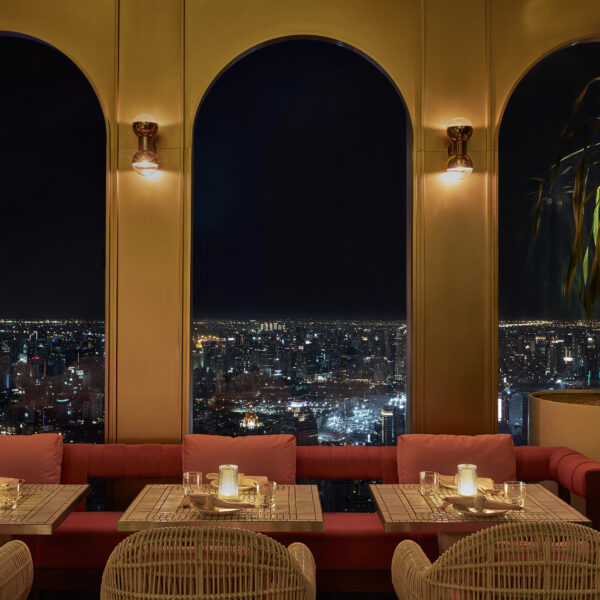 It's getting cooler and the pumpkins are piling up at the fruit stands. For those who can't travel to the home of IATITAI right now, we have an autumnal recipe with pumpkin à la Asia. In our Asian stew, coconut milk adds a subtle creaminess and various spices an incomparable flavor – you've never combined pumpkin and chickpeas like this before!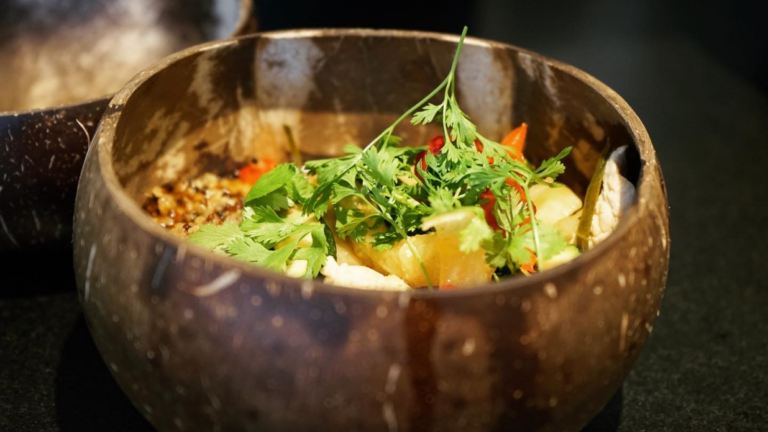 Try our favorite recipe, we are curious how you like it?
Asian pumpkin stew
Ingredients for 4 people
200 g butternut squash, 400 g Hokkaido squash, 2 onions, 2 cloves of garlic, 20 g ginger, 4 stalks of lemongrass, 265 g chickpeas (drained weight), 3 tablespoons peanut oil, 1 – 2 chili peppers, 1 teaspoon ground cumin 1 tablespoon curry powder, 600 ml vegetable stock, 300 – 400 ml coconut milk, salt and pepper, sunflower oil, 10 stalks basil
Peel butternut squash, cut in half, remove seeds. Wash Hokkaido pumpkin, cut into quarters, remove seeds. Peel onions and garlic and cut everything together into cubes of about 1.5 cm. Peel ginger and grate finely. Remove outer leaves from lemongrass, cut stalks into very fine rings, drain chickpeas and rinse with cold water.
Heat peanut oil in a pot. Add pumpkin, onions, garlic, chilies, cumin, curry powder and lemongrass and sauté over high heat, stirring constantly, for about 3 minutes. Add broth, coconut milk and ginger and simmer with lid on for about 15 minutes. Remove lid, add chickpeas and simmer for another 10 minutes. Season with salt and pepper and keep warm.
Heat sunflower oil in a small pot, fry basil with stems in it in batches until crispy. Caution: The moisture in the stems can cause the oil to splatter! Then drain on paper towels.
Pour stew into prepared bowls, garnish with the crispy basil and serve immediately.
Bon appetit!
You might also be interested in these posts: