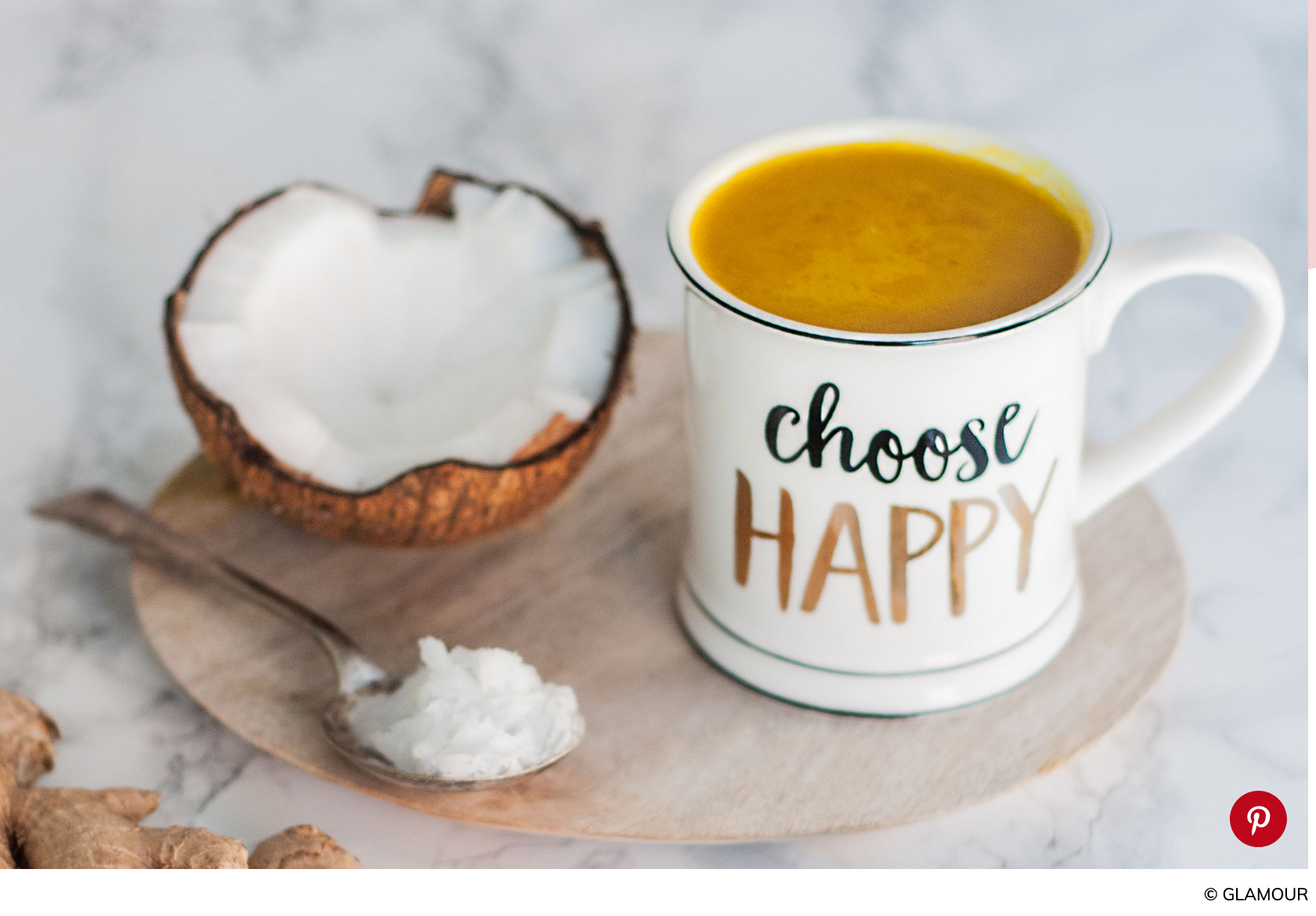 My name, turmeric: I am a magic tuber, but not a root. I belong to the rhizomes like ginger and I am incredibly antiseptic and antibacterial.
I try to improve your skin texture and stimulate your metabolism. Your connective tissue is always happy when I take me to you.
I am especially effective as "Golden Milk"
Miriam Müller, editorial manager at GLAMOUR Germany, has written a particularly interesting article about this:
Attention, danger of addiction! Golden milk (also known as "Turmeric Latte" or "Turmeric Latte") tastes incredibly delicious and is also incredibly healthy. With our recipe for Golden Milk Paste you can enjoy the invigorating effect of the drink in the comfort of your own home. It's really easy to prepare – and you can even make it into refreshing lemonade, low-calorie falafels or breakfast oats! All information about the effect, recipes and interesting facts about the healthy It drink
Golden Milk – ever heard of it? At the moment the ayurvedic recipe is on everyone's lips – in the truest sense of the word! Because once you've tasted Golden Milk, you'll love to give up coffee. But not only in vegan grocery stores you can buy the treat, you can also easily make it yourself. But what exactly is in it? First of all, turmeric! Turmeric is said to have healing properties and has been used in Vedic medicine for thousands of years. According to studies, the yellow powder ground from it has an anti-inflammatory effect and can thus also relieve chronic inflammation in joint problems such as osteoarthritis. It is one of the strongest antioxidants – so it prevents us from aging quickly, goodbye to wrinkles! Turmeric also helps detoxify the liver and is even said to protect against Alzheimer's disease. In combination with piperine from pepper, the body can absorb turmeric even better. All good reasons to try turmeric!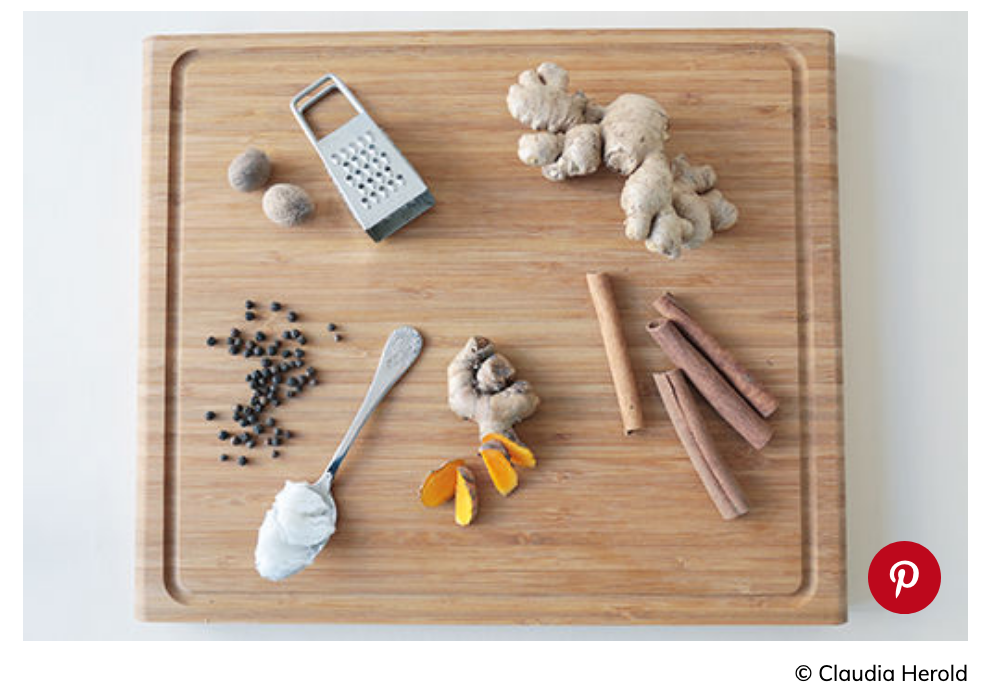 Golden milk ingredients:
1 tablespoon turmeric (in powder form)
120 ml pure water
Freshly grated ginger
A pinch of nutmeg
A pinch of cinnamon
1 teaspoon coconut oil
350 ml plant milk (we recommend coconut-rice milk, but almond milk or oat milk is also possible)
Preparation of the turmeric paste:
The base of the golden milk is turmeric paste. This paste is prepared as follows: put 120 ml of water into a pot. Add 1 tbsp. turmeric powder. Fresh turmeric can also be grated and used, but the pieces interfere with drinking a little and it is not as tasty as the powder. Peel a thumb-sized piece of fresh ginger and grate it on a grater. Also add it to the pot. Add a pinch of nutmeg and bring everything slowly to the boil while stirring. After about ten minutes the paste is still slightly liquid.
If you like, add the complete amount to the milk afterwards. If you find this too strong and want to get a taste of the intense turmeric flavour first, you can also keep it. It is best to store it in a jar, as turmeric can strongly discolour other materials like plastic or wood.
Preparation of a cup of "golden milk
Heat 350 ml vegetable milk. Stir in the turmeric paste as desired – anything from a teaspoon to a tablespoon is allowed – and now add a tablespoon of coconut oil as well as a pinch of cinnamon and freshly ground pepper. Pour everything into a cup and stir regularly, otherwise the solid parts of the paste will settle at the bottom. If you like, you can sweeten the golden milk with agave syrup. By the way: Of course you can also use cow's milk, but then the recipe is no longer vegan. And, just between you and me: with cow's milk it's only half as tasty.
Turmeric is also particularly valuable in skin care in the IATITAI Body Lotion with turmeric.
You might also be interested in these posts: