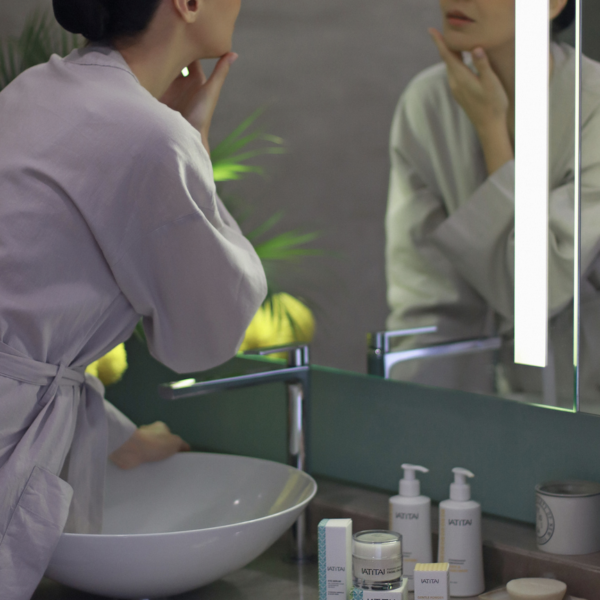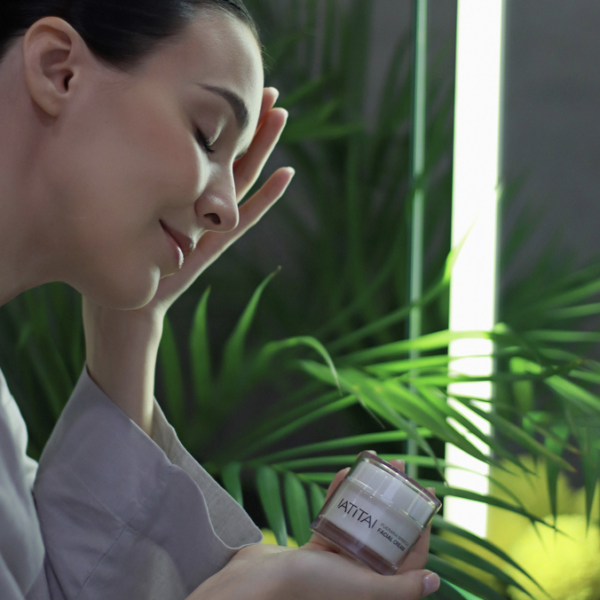 Slow Beauty is a mindful approach that aims to encourage people to be more conscious and responsible with their daily care rituals and to rethink our beauty routines. Are so many care products necessary to bring the best to the skin? Or would you rather care for it in just a few minimalistic steps and give the skin the opportunity to find its own balance.
If your skin is looking for natural, minimalist, vegan care without additives, then IATITAI is the right place for you.
What is slow beauty?
Slow Beauty means dealing with cosmetics more carefully, caring for oneself more consciously and relying on products that are sustainable to protect the body and nature from too many chemicals. A process of rethinking has begun: We are developing towards a more holistic and meaningful view of our own body, health, and beauty. What is beauty and where does it come from?
Everything is connected – sufficient sleep, healthy nutrition, daily exercise, positive energy, harmony in the body. The connection of your mindfulness to your outer beauty plays an important role, as do the products we choose and the routines we develop. We humans are creatures of habit and sometimes it pays to reconsider routines.
Let's start with the beauty routine:
The right skin care is essential at any age and the steps always remain the same, whether skin care from 40 or over 50. A beauty routine should already be created from the age of 30, because fat production already decreases in these years. Choosing the right care is a challenge these days. The beauty industry offers a variety of cosmetic products and cosmetic trends. Beauty has always been very important and looks are still important today.
Egyptians and Greeks have already discovered active ingredients that promote beauty. Natural oils and ointments made from honey, milk, seeds, and bran were applied to prevent the skin from drying out. Let's take a big step back to the beginning of the 20th century: Medical research also served cosmetics and the first beauticians were trained with this knowledge and ability at the beginning of the 20th century. The pioneers here were the cosmetics companies Helena Rubinstein and Elisabeth Arden. Today, science and medicine have found out a lot about the skin as an organ, and more and more spectacular applications are helping to look younger.
And yet natural care and healthy nutrition give us a good feeling. Recently we have experienced a real boom in beauty products based on natural substances.
Why not make cosmetics yourself again?
It has advantages to know what is in the care products. That's exactly what IATITAI does for you – IATITAI natural cosmetics products are made in selected local factories in northern Thailand in various manual steps. It is preferably family-run, small entrepreneurs who share the same passion in natural cosmetics production with IATITAI. The companies not only demonstrate impeccable quality in the processing of the high-quality ingredients, but also develop the recipes with IATITAI. IATITAI does not stand for mass-produced goods, correspondingly famous Asian mixtures of active ingredients such as turmeric, ginger, jasmine rice, sesame, and kaffir lime are processed in the natural cosmetic products.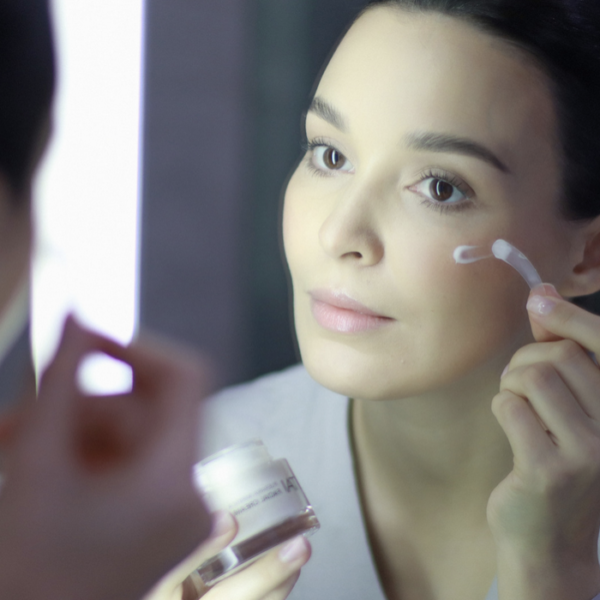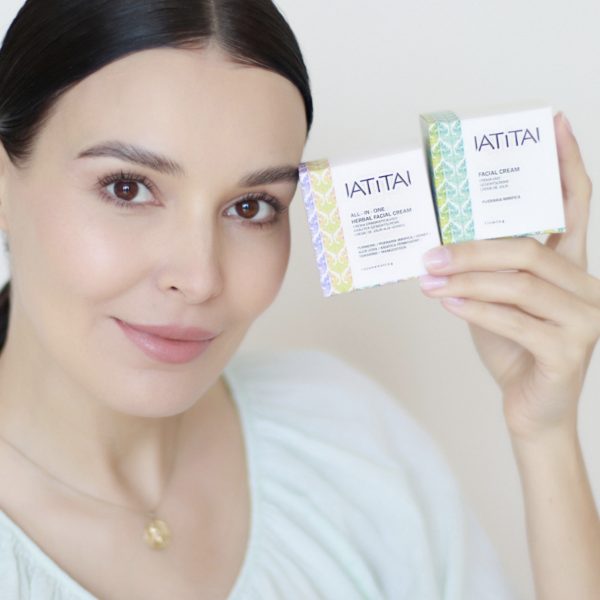 Get to know your skin, because certain active ingredients can also irritate the skin, throw it off balance and disrupt the microbiome. Asian skin care and medicine such as Korean facial care, Thai massage or Japanese skin care have been known for centuries, to be ahead of Western skin care quite a bit. Because in Asian skin care – be it Thai, Japanese or Korean cosmetics – innovation and tradition meet. Rice, tea, fermented ingredients, and natural elements are typical active ingredients in Asian skin care.
Here are some Slow Beauty guiding principles that we recommend!
Wellness and well-being – the art of applying the right skin care
Touch, self-care, and daily rituals promote the release of endorphins, serotonin and dopamine. These messenger substances and the love for yourself, through care and attention, make you happy, which in turn leads to a natural radiant attractiveness. Build a short facial massage into your daily beauty routine, apply the cream consciously and feel the effect of the moisture on your skin, in your pores. Do not over-cream your skin: the more you apply cream to the skin, the more its natural balance is disturbed. Even night care products can prevent the skin from regenerating itself. Try to preserve the skin's natural protective layer.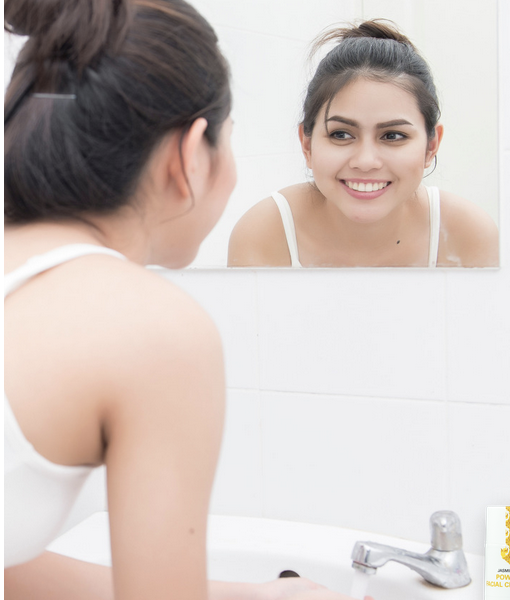 Think about the environment – a new beauty trend
Whenever possible, look for natural products and ingredients that are ethical, sustainable, and bio-identical for your skin, and use fewer chemicals that end up in our rivers and streams.
The basic rule is buying less, invest in good products and introduce daily care rituals.
Minimalist skincare means also simple efficient skincare steps in facial care! You only need a few products to achieve optimal skin care. Natural products are helpful, or in any case products without silicone, phthalates, parabens, paraffins. Do not to use too many separate products for every area of ​​the face. Lips, eyes and décolleté, for example, are sensitive areas and can be treated with the same cream or serum.
It is not necessary to have an eye cream, lip cream or neck cream on the shelf. If you have healthy skin, even one cream or serum can do everything.
Yes, men have a different skin texture, the connective tissue is structured differently, but good skin care for women is also good skin care for men. Because it depends on the needs of the skin: dry skin, oily skin, irritated skin, problem skin – this affects both men and women. IATITAI relies on the active ingredients that solve the problem.
We show you a minimalist beauty routine with these 4 products:
1.) Invest in an excellent cleansing product, such as IATITAI Gentle Powder Face Wash with Jasmin Rice: A gentle cleanser that removes dead skin cells without destroying the skin's acid mantle. Like oat bran – a proven old household remedy for the face – the cleanser cleans deep into the pores and is also rich in vitamins. The outer shell, called bran or rice bran is the most valuable part of the grain.
Editor's Note: Remove eye makeup beforehand with organic coconut oil. IATITAI coconut oil is only available on request as it is sourced directly from local farmers in small quantities.
2.) Use a face scrub or a full body scrub.
The skin needs good blood circulation, then it looks tight and rosy. The metabolism is activated during peeling and routines that stimulate blood circulation are particularly helpful for dry skin. For the face, we recommend small natural busts made of wood, which you stroke over the face in circular movements. Here is an effective facial peeling recipe that activates the skin and rids it of dead skin cells: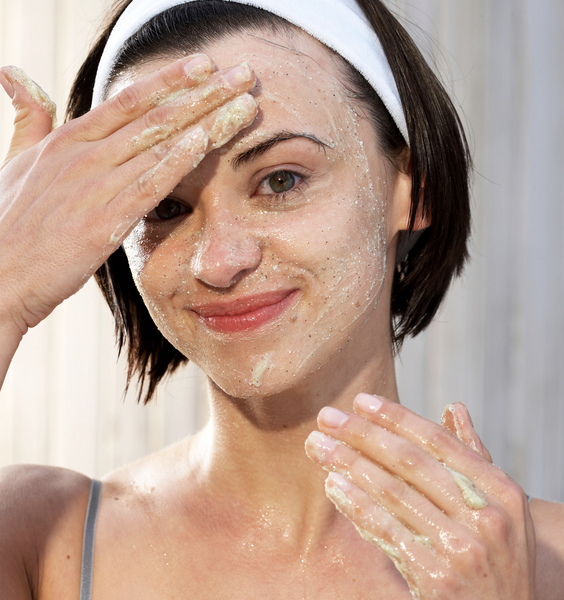 Banana papaya peeling, a tropical mix for dry and sensitive skin
·
• 100 g pulp of one ripe papaya
• 50 grams of banana
• 1 teaspoon of honey
• Puree in blender
• Apply to the face, leave on briefly and then rinse off
The peeling effect is created by enzymes in the fruit and not on abrasives, which can also irritate dry facial skin.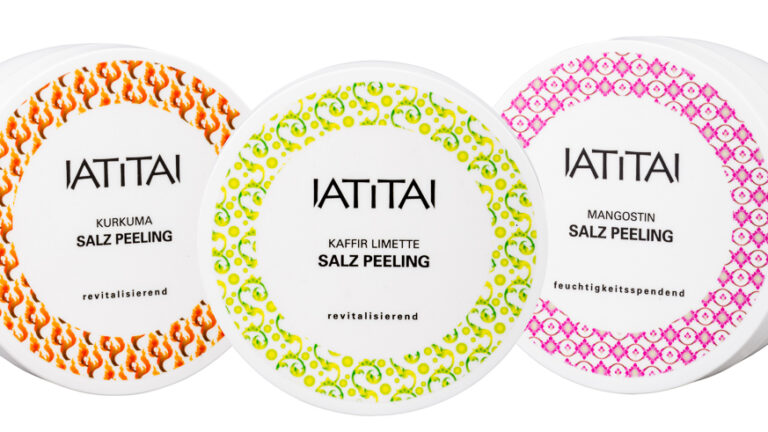 3.) When applying face cream, it is important to keep a sense of proportion. The face cream is only intended to support the skin, because too much of it can disturb the skin barrier. It can lead to the skin no longer being able to produce its own fat-holding substances in sufficient quantities. That's why it's very important that the creams match your skin type. Your skin type changes over time, and you should keep observing your skin and adapting the care products. Does the skin shine? Is my skin dryer? Have pimples developed? Because the skin changes from oily skin at a young age to combination skin to dry skin, in particular due to the loss of female hormones or temperature fluctuations.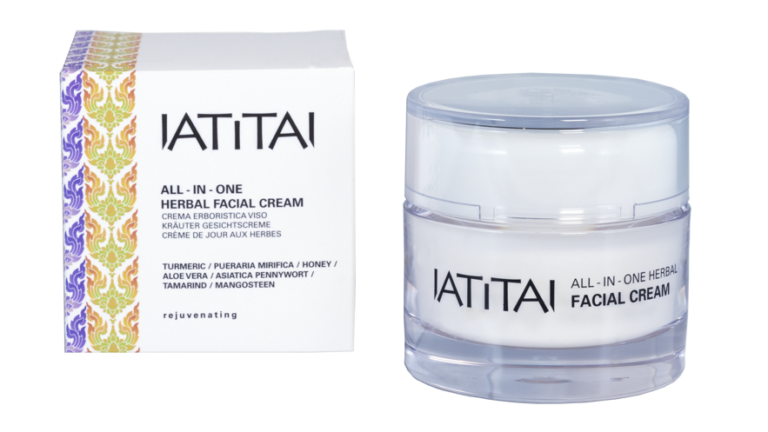 IATITAI All-IN-ONE Face cream supplies the skin with all Asian beautifiers in ONE care: Centella Asiatica, turmeric, aloe vera, tamarind, mangosteen, Pueraria Mirifica, olive oil, jojoba oil, shea butter.
Editor's note: An alternative is a serum if you find creams uncomfortable or too greasy. IATITAI Eye Serum is a light, refreshingly revitalizing gel for sensitive skin that can be applied on its own as a moisture booster for the whole face.
4.) Lip protection with lip balm: : You probably know the saying "the more you use it, the drier your lips become". And that's true, but that's because most lip balm sticks – including lip balms that you can buy in pharmacies – contain the ingredient petroleum derivative Paraffinum, also known as petrolatum. This ingredient makes the lips smooth, soft, and supple. But Paraffinum makes you to apply more and more because as soon as you stop, the lips are in a worse condition than before. Check your lip care and avoid lip care products with the following ingredients: Paraffin, Mineral oil, Methylparaben, Octyldodecanol, Propylparaben.
When it comes to lips, the saying you've heard before is more applicable: "Don't put anything on your lips that you wouldn't eat." That's why we recommend lip care with shea butter and cold-pressed oils.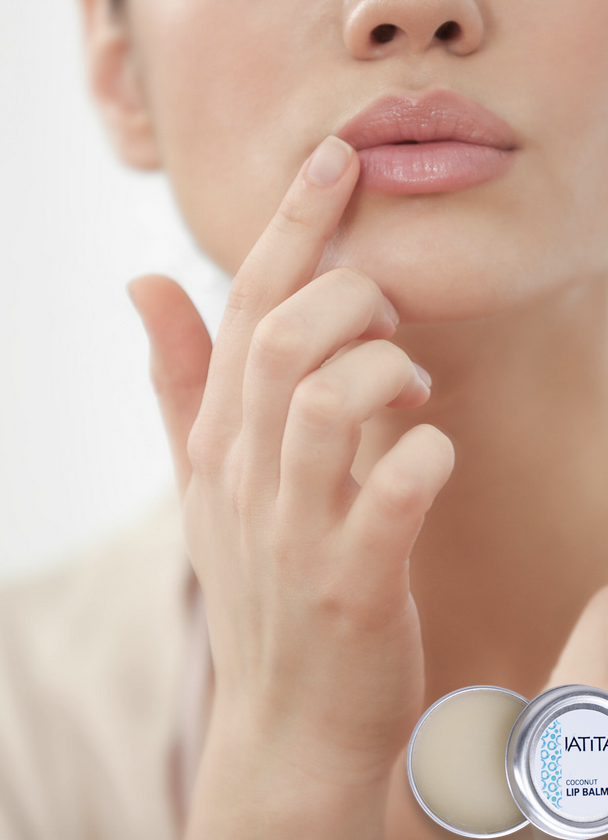 Skin care routine for long-term beautiful skin
It takes a little patience to switch to chemical-free cosmetics. Focus on improving skin health and feel the power of nature. Rediscover the hidden power so that you can start consciously caring for yourself and learn to love Slow Beauty with all its advantages.
Your body has a self-regulating system, and the skin renews itself every 28 days on average. The right product needs time to develop its effect. So, stay with this product for a long time until you see the first positive changes in your skin.
Slow Beauty helps us reshape our notion of beauty. It transforms the beauty experience into one of self-care, rather than changing our appearance to please others or to achieve a certain outward ideal. Slow Beauty is personal, intimate and our own thing.
Diese Beiträge könnten Sie auch interessieren: