A HAVEN OF BESPOKE HOLISTIC WELLNESS –
THE BANJARAN HOTSPRINGS RETREAT
Ipoh, Perak, Malaysia
The Banjaran Hotsprings Retreat is nestled in a 22.7-acre valley cradled by lush tropical rainforest, geothermal hot springs, natural caves, cascading waterfalls and 260-million year old Paleozoic limestone hills. This sanctuary of bespoke wellness is a 15-minute drive from the city of Ipoh and two (2) hours from Kuala Lumpur, featuring a collection of 45 luxury Garden, Water and Lake Villas, a Spa & Wellness Centre offering authentic Asian holistic wellness and spa treatments, a host of unique natural intrinsic features and a myriad of mesmerizing dining venues.
At the heart of The Banjaran experience is its Spa & Wellness Centre. Here, a team of wellness practitioners comprising an Ayurvedic specialist, Yoga instructor and personal trainer are available, designing a more holistic, purposeful programme for guests. The Centre also offers more than 40 types of holistic treatments and therapies that are inspired by the traditional practices of Malay, Chinese and Indian cultures, using both pure and natural ingredients.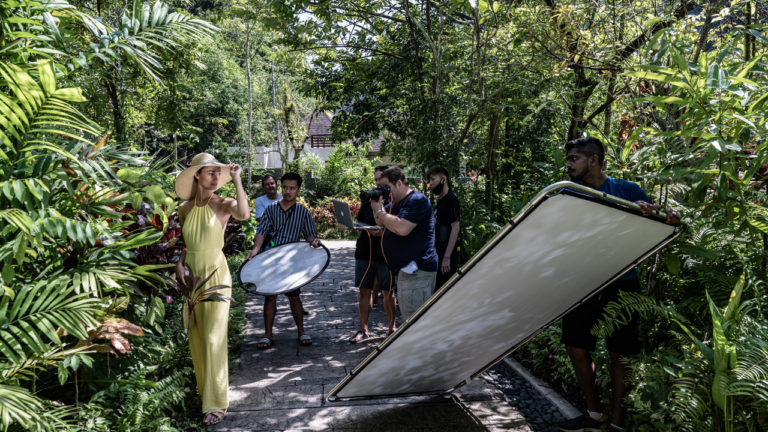 This natural wellness destination boasts a host of unique features including a thermal steam cave, meditation cave, crystal cave, outdoor rainforest shower, foot reflexology walk, hot springs dipping pools, ice pool, Doctor Fish Pool containing exotic Turkish Garra Rufa fish, swimming pool with naturally heated water from the hot springs and a fitness centre to work out. Yoga, Qi Gong and Tai Chi are practiced on the Observation Deck overlooking a lake against the breathtaking backdrop of its natural setting.
For accommodation, a collection of 45 Garden, Water and Lake villas are nestled in a secluded cove, allowing nature to play host and providing vistas of the towering limestone hills that envelopes the valley floor. This hideaway has been intrinsically designed around the natural topography, each bearing a plunge pool, living and dining area, private outdoor rain shower and an outdoor sunken Jacuzzi with natural geothermal hot springs water.
The Banjaran's natural surroundings provide guests with a myriad of mesmerising venues to dine in. Pomelo, the all-day dining restaurant presents a cozy indoor as well as al fresco dining serving a flavorful fresh menu; for a night of unwinding, savour any of the magnificent Jeff's Cellar's rare wines a range of organic and rare wines at Jeff's Cellar, set within a limestone cave which was recently rated as one of the most magnificent bars in the world by CNN Greece or at the spectacular SkyBar with a breathtaking view overlooking the geothermal hotsprings lake or at a lower deck offering an exclusive whiskey lounge inside a cave.
To maintain tranquility and exclusivity, The Banjaran welcomes adults and guests 12 years of age and over. For a glimpse of bespoke wellness, visit:
You might also be interested in these posts: