Relaxation
and

Rejuvenation

Everyday stress, poor posture and lack of exercise
lead to muscle tension
Nothing could be more pleasurable or refreshing than pampering yourself in your own spa@home. It will help you gain back relaxation and healthy beauty sleep
Make your bathroom your own wellness paradise
After yoga or stretching, the pampering starts with a warm bathing ritual
Just a few drops of IATITAI BATH OIL with rich aroma essences such as dewy lemongrass, hot ginger, lemony kaffir lime, ylang ylang or peppermint invigorates the senses and soothes instantly your skin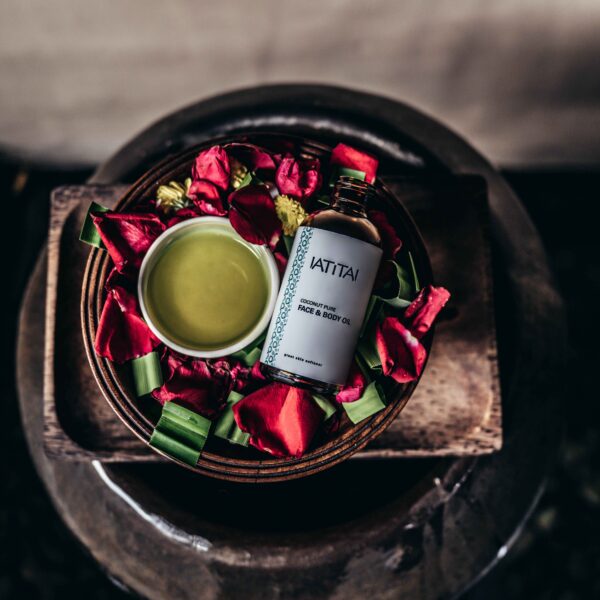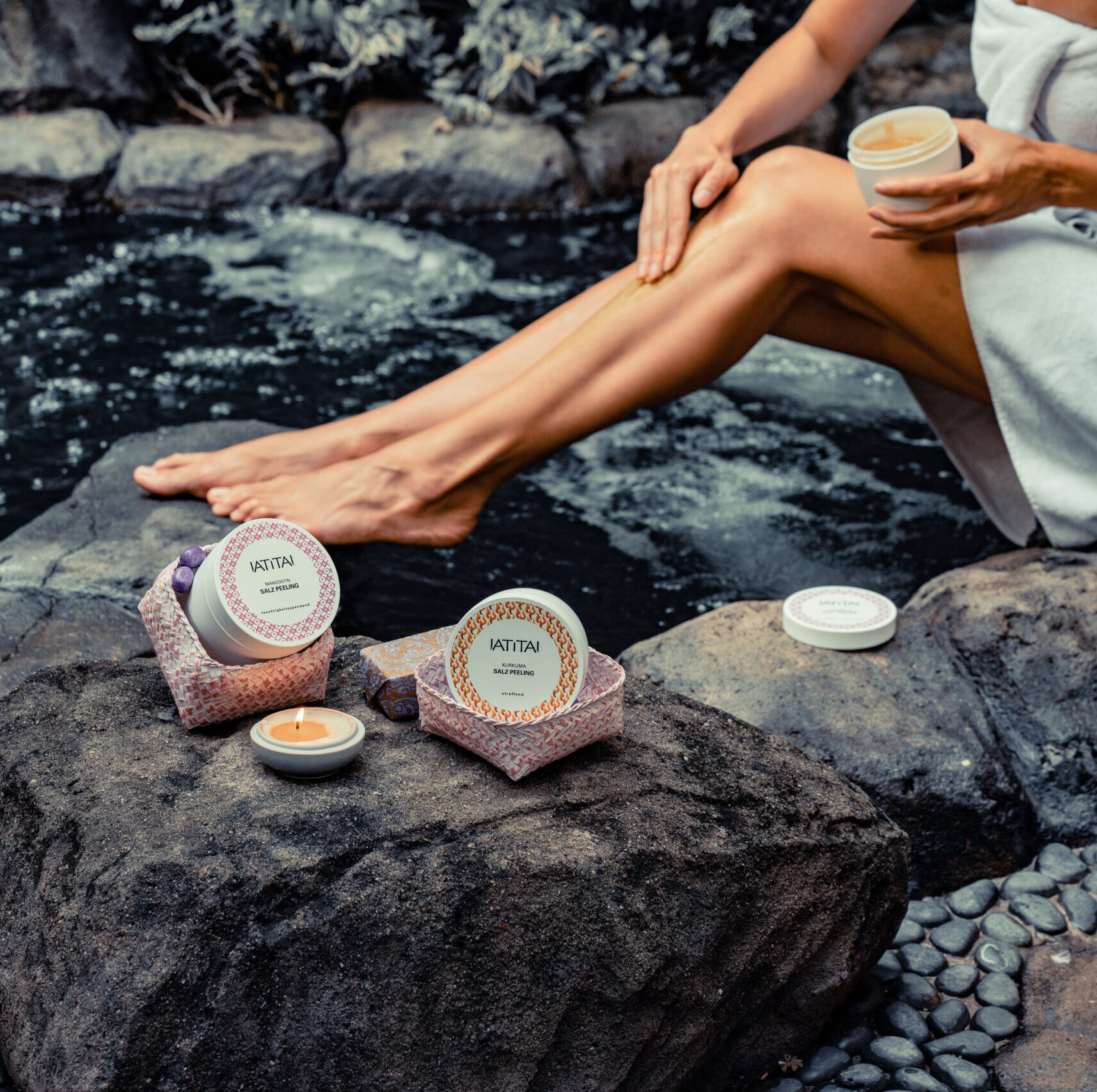 After body and mind have been rejuvenated, try IATITAI yellow turmeric or fruity mangosteen body polish with sea salt crystals.
Dead skin cells are removed and a silky and deeply cared skin appears
Your skin is now optimally prepared for a tropical body lotion
Choose between extracts of moisturizing coconut, fresh lemongrass, deep-acting turmeric or firming pueraria mirifica
All lotions are vitamin-enriched with nourishing oils from MORINGA and SHEA BUTTER, ideal for dry skin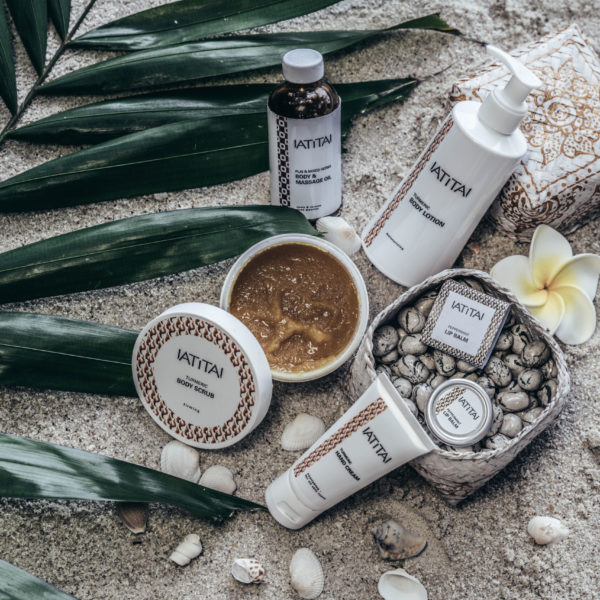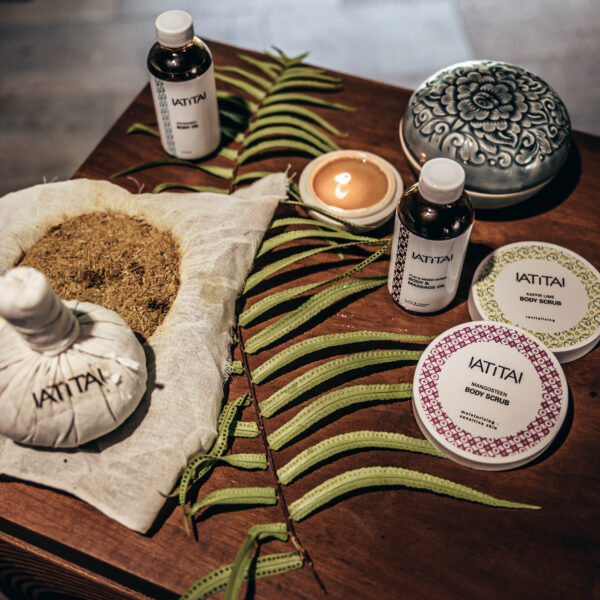 Seventh Heaven – full hand strokes move rhythmically from head to feet in an relaxing flow
IATITAI PLAI aromatherapy oil massage
Ginger & Medicinal Herbal Massage Oil not only invigorates after a hard day, but also relaxes the muscles after a sporty workout
IATITAI herbal stamps massage
A warm herbal stamp massage with ground spices
supports the metabolism and stimulates the immune system
Improvement of skin elasticity, blood circulation and deep relaxation of body and mind promise IATITAI compresses with Asian medicinal herbs
JUST QUICK
Open the Energizing Inhaler
and smell Asia's wisdom
A fragrance of menthol, patchouli, camphor, clove and nutmeg gives you that extra push. You will be surprised how refreshing and harmonizing the exquisite blend of herbs works on your inner balance
aromatherapy inhaler offers quick relief for nausea, tiredness, dizziness, cold symtoms, stress and everyday pressure
An excellent companion for anywhere, anytime
Every breath reaches the limbic system of the brain
and instantly invigorates your senses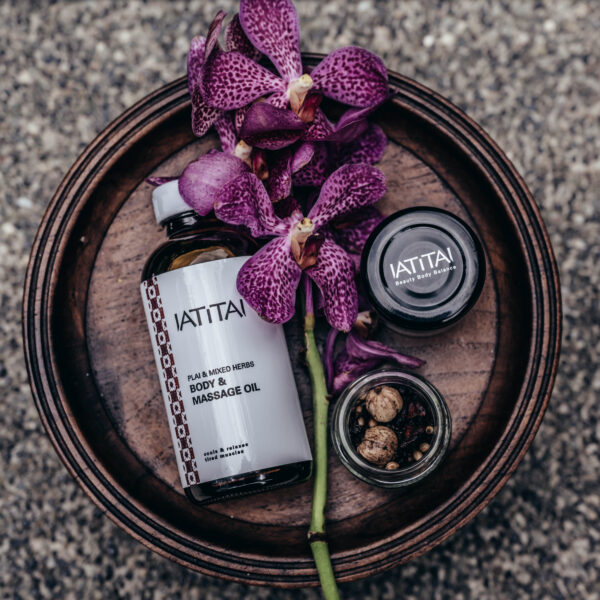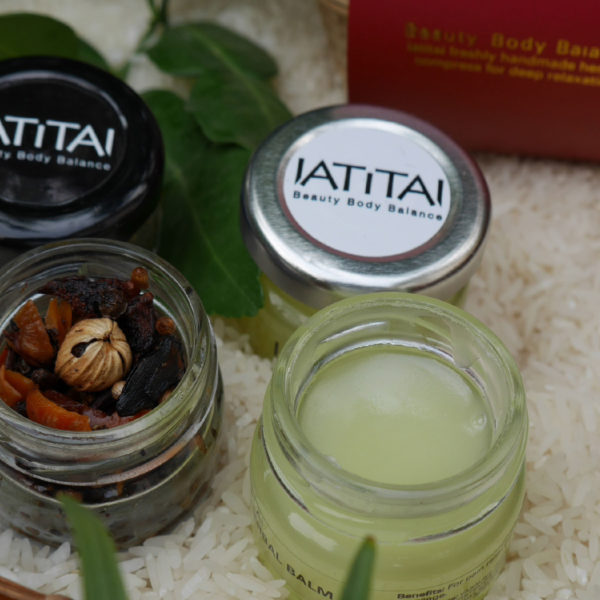 IATITAI Thai Balm – a multipurpose product
The balm can be used for a wide range of issues. The yellowish plai root belongs to the turmeric family and is a ginger plant with highly effective ingredients
The balm has antiseptic antispasmodic effects and helps to relieve muscle aches and strains, headaches, tension, swelling,
insect bites and inflammation
Make your bath a sanctuary for the senses
Transform your home into a relaxing haven
Essential oils affect your mood in seconds
More energy? More relaxation?
Better sleep?
Essential oil burner with a candle or a diffuser are best suited for this.
The fine water mist aromatizes and humidifies the air
or simply use IATITAI's colorful aromatherapy stones
Not just a nice decoration – drizzled with essential oil – a wonderful aroma diffuser for your home
Spicy lemony IATITAI Kaffir lime oil
spreads motivating and energizing aromas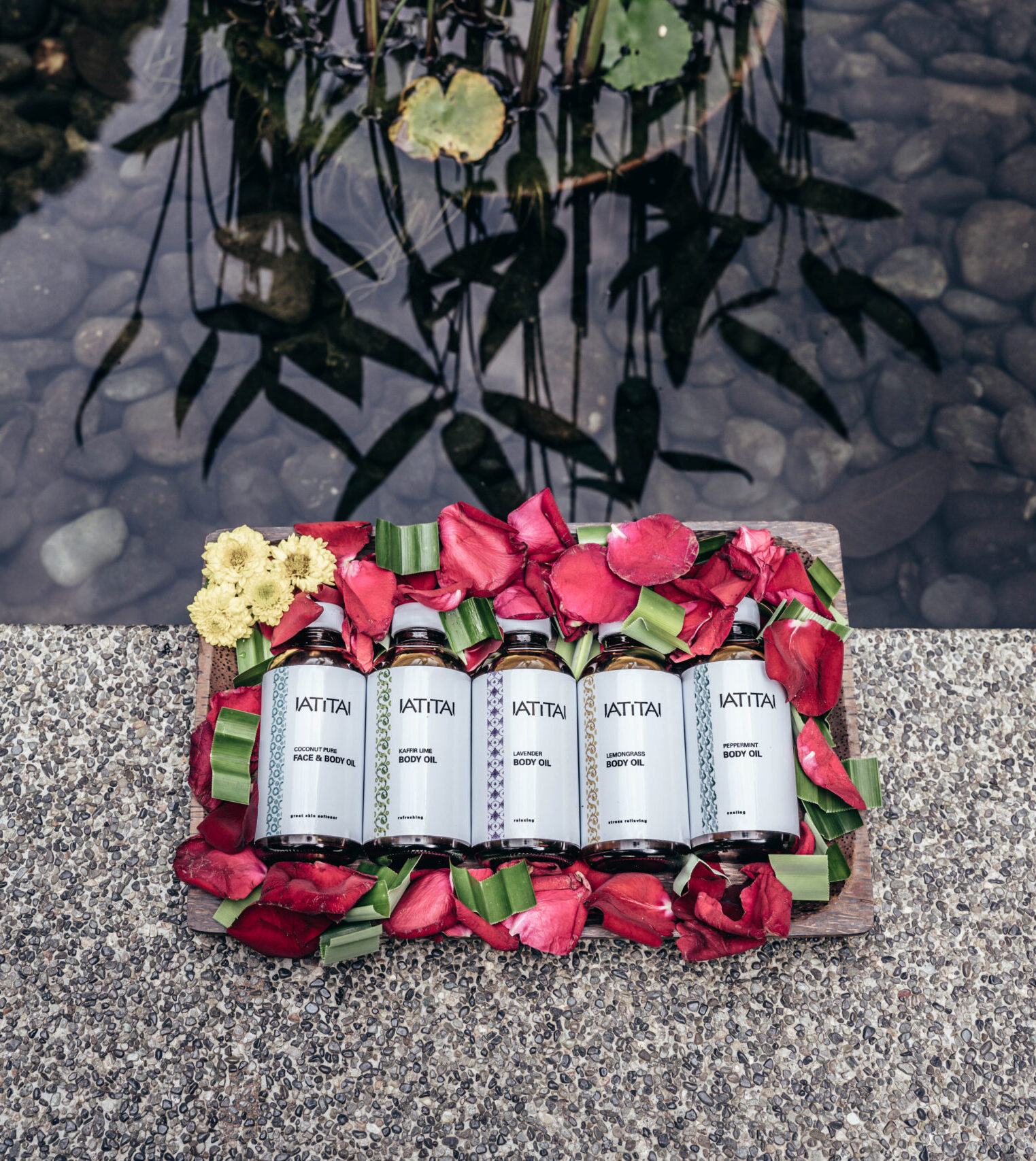 Scented candles – the mood maker
Scented candles made from soy wax with pure essential oils improve the air and neutralize unpleasant smells
IATITAI scented candles in beautiful Asian ceramic, handmade